Hey, nice to see you! It's been a while. You probably remember that we took in some seed investment from Nordic VC Icebreaker about two years ago. Since then, our CEO and force of nature Julie Despraz has been very busy structuring the company, building partnerships, strategizing and so on. It's been two very active and exciting years, with lots of developments both in tech, product and strategy.
Our initial plan was to rush our way from blank page to sellable product using our bleeding-edge technology in the time span the VC money allowed us, to build ourselves into an infinite runway. We always knew it was a risky plan, since we have a very ambitious tech stack, so we always had backup plans. In August, we used one of those plans: Alloverse development took a break, and we've been re-filling our coffers by contracting for other companies since then.
November is here, and now Alloverse development resumes with new vigor. With the extended runway, we're heads-down focusing on implementing our long-term vision, without detours. This vision is two-fold:
A tool for remote spatial collaboration for ourselves. This is a product we use ourselves to work together to write software, and we want it to eventually integrate or supplant Discord, Miro, Shortcut and our other collaboration tools.
An open standard for the spatial web (or "the metaverse" if you will). Alloverse's app-centric and completely open and distributed standard still stands unique. Now that Facebook is joining the fray, the need for open source to play its part is at its strongest.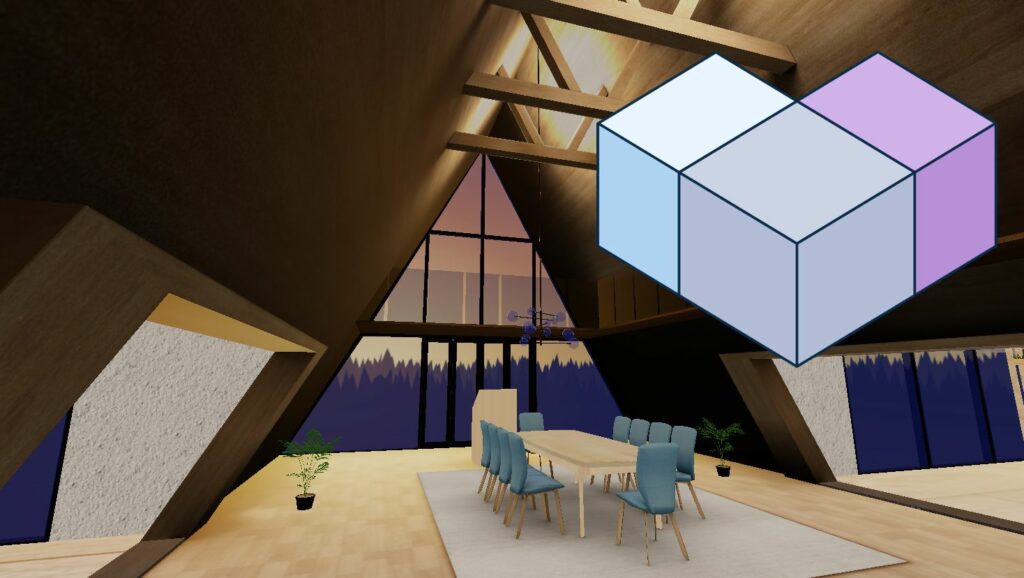 In this next Alloverse era, Julie Despraz has decided to move on and pursue other things, but remain on our Advisory Board. Our CTO Nevyn Bengtsson thus takes over as CEO, leading the business closely with CPO Tobias Kask.
Julie Despraz says, "I would like to thank my cofounders and investors and management for the tremendous efforts and achievements that have brought us to this point. I have great faith in Alloverse and its innovative technology, and more so in the incredible team, which I trust will continue to propel Alloverse to further success. I would also like to wish Alloverse under the new capable leadership of Nevyn Bengtsson great success."
With so much renewed interest in metaverse technology, it's very exciting for us to dig deeper into what this technology transition means for the world, and how we can do our utmost to make it an open and inclusive future for all of us.
Alloverse is a VR startup based in Sweden. Its mission is to democratise access to the Metaverse by providing an open-source platform and tools to programmers to create collaborative productivity apps in VR.