Taking place between March 25-26 2021, The inaugural Alloverse VR Jam has now concluded. The event was a great success; the tech held up, and we got some great feedback we'll be working on over the next few weeks to improve the overall developer experience. For everyone who participated, thank you – you can look forward to a t-shirt in the mail (though the Suez canal incident have caused some delay…) and congratulations to our three winners! In no particular order, here they are:
Best Technical App: Patrik's Shooting Gallery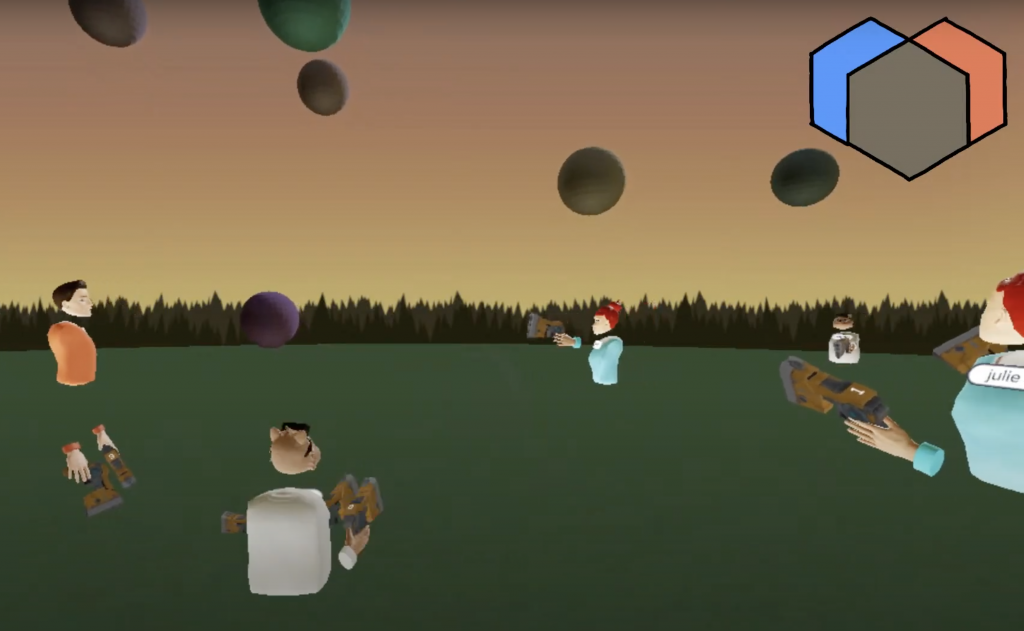 As soon as we entered Patrik's Place, we noticed something was… different. Anyone who joined were automatically equipped with shiny guns! And colorful balloons began spawned around us! Intuitively, we started shooting the balloon targets, and as we did, the guns in our hands kept track of the score.
Most of us didn't even know it could be done – but Patrik had found a way to attach functional objects to other people's avatars. That, alongside a seriously cool application of said concept, earned him the judges' praise and the best technical solution award.
---
Best Innovative App: Team Hedgehog's Architecture Golf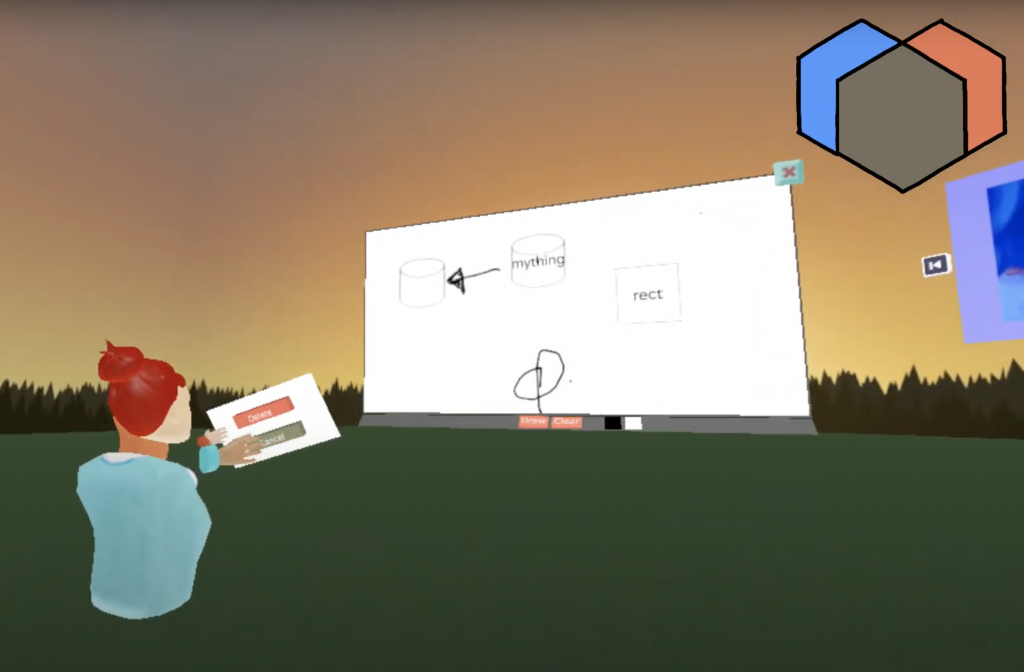 Seemingly misleading at first glance, the title of Team Hedgehogs' project brought us a very practical, hands-on application of VR tech for productivity. The project name comes from a technique employed at their workplace: a playful way for engineers to describe a system or process. Using the App, members of a team can meet in Alloverse and take turns drawing/describing a single step step of the process before handing over the "golf club" to the next person. Over the course of the exercise, participants gain a holistic grasp of the system.
The hedgehogs unexpectedly delivered an App that allowed all of us to try out this new technique, despite being hundreds of miles apart. Thus, netting them the most creative solution award.
---
Most Useful App: Team Vrino's Flash Cards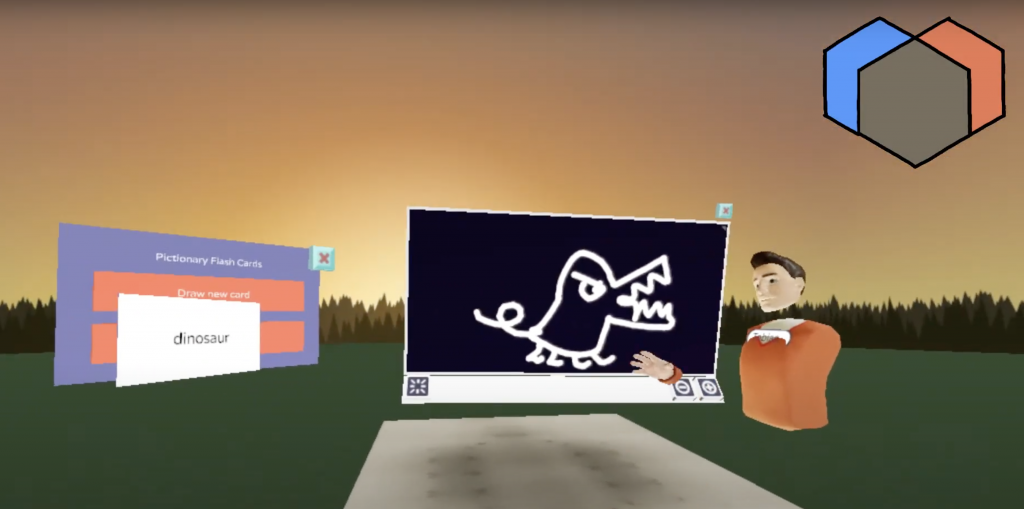 Team Vrino had been using Alloverse for playing Pictionary before, but something was missing. As they noticed that participants often had a hard time coming up with things to draw, the team decided to sit down and design a solution that wouldn't require participants to get out of VR. Their app is a simple Flash Card deck, allowing users to draw cards from a stack of arbitrary cards. Pictionary was the immediately solved use case, but the app can easily be extended show any collection of words or images and draw any number of cards, making it potentially useful in any application – for work, play or anything in between.
For solving a specific problem, but at the same time providing practically infinite flexibility, the judges were compelled to reward the team with the most useful app award.
---
Again – huge thanks everyone who contributed by building an app or providing feedback. We streamed the presentations, and if you'd like to see them, they're available here on the Alloverse YouTube channel.